Adolphus Sterne
Values Codes  I-E-L-P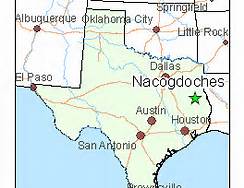 Adolphus Sterne was born at Cologne on the Rhine, in 1801
Along the way . . .
Adolphus Sterne arrived in America, in 1817, landing in New Orleans.
Adolphus Sterne clerked in a store and read for the law, but never became a lawyer.
Adolphus Sterne received an appointment from the Mexican Government to sell goods to the soldiers, so he moved to Nacogdoches, in 1826
Business
Adolphus Sternefirst  opened a merchandising store and warehouse in Nacogdoches
As a sympathizer for the Freedonian Rebellion he smuggled ammunition from New Orleans and shipped it to Nacogdoches hidden under crates of coffee and other merchandise.
He was caught by Mexican authorities, charged with treason, arrested, court martialed and sentenced to be shot.
The Masonic Grand Master of the Grand Lodge of Louisiana and a number of U.S. Senators who were also Masons secured a pardon for Adolphus Sterne.
At what was later known as the Battle of Nacogdoches, Sterne directed Texans through back woods to where they could attack the Mexican forces from their rear, causing panic and retreat, and a Texas victory.
After the battle, Adolphus Sterne helped bury the many dead, making special arrangements for the proper burial of any Masons, whether they be Texan or Mexican.
Civic:
Adolphus Sterne served as Representative to the First Legislature of Texas.
Over the years, Adolphus Sterne served as Notary Public, Judge, Deputy Clerk of the Board of Land Commissioners, Deputy Clerk of the County Court, Justice of the Peace and Postmaster during his life in Nacogdoches, Texas.
Adolphus Sterne was also State Senator from 11th district of Texas in 1851
Fraternal
Adolphus Sterne was a life long Mason.
He was a thirty-third degree Scotish Rite Mason
Family
On a trip to New Orleans to buy merchandise, he meet Eva, a Jewish-German orphaned immigrant who had been adopted by a rich French family in New Orleans named Bosier. The Bosiers had converted her Catholicism.
They married in 1828, after Adolphus Sterne converted to Catholicism.
Adolphus Sterne built Eva a beautiful home on 30 acres the east end of town, complete with gardens and an orchard.
The Sterne's were great entertainers, hosting such people as Governor and Mrs.Sam Houston, David Crockett, and many more as they passed through Nacogdoches on their way between New Orleans and San Antonio.
Adolphus Sterne passed away in 1852 and is buried in Nacogdoches, an honored pioneer of Texas
For more information read the following article in Western States Jewish History
The Adolphus Sterne Diary: Citizen of Nacogdoches, Texas, 1801 – 1852, by C. A. Sterne, WSJH Vol.34, No. 4
Any pictures of Adolpus Sterne, his family and/or his home would be appreciated.