Simon Goldbaum
Values Codes  I-E-L
Simon Goldbaum was born in 1847, in Grabow, a Polish city in Posen, occupied by Prussia.
Along the way
Simon Goldbaum came to America in the mid-1860's.
Simon Goldbaum arrived in San Francisco in 1868.
For 3 years Simon Goldbaum clerked at stores in San Francisco and Los Angeles before heading South.
San Diego County
Simon Goldbaum  established a general merchandise store at Monserate, in northern San Diego County.
For a time, he was in business with Simon Levi in Temecula.
Simon Goldbaum finally settled at San Luis Rey near the mission of the same name.
San Luis Rey
Simon Goldbaum  not only operated a general merchandise store, but also a hotel livery stable and a Western Union telegraph office.
He was also interested in farming and stock raising.
Simon Goldbaum did interpreting for the Indian people with whom he dealt, as they had little schooling. This was all volunteer work.
He ran a lot of community dances, open to everyone.
The Goldbaum family had a half-way house also where people could stay when they traveled by horse and wagon.
Civic
In the early 1880's, Simon Goldbaum  was Postmaster of San Luis Rey, appointed by President Grover Cleveland.
He was one of the trustees of the local school board.
Fraternal
Simon Goldbaum was a Mason.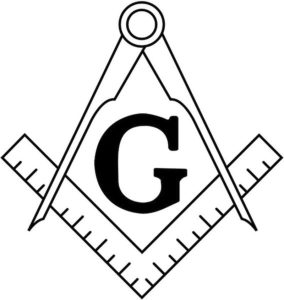 Family
Simon Goldbaum married "Margaret" in Los Angeles in 1886.
The bride was born in Berlin.
They had a son who died young and two daughters, one of whom died in her teens.
Simon Goldbaum died in 1918.
He had a Masonic funeral at the Masonic Temple.
Simon Goldbaum is interred in San Diego, California.
Margaret Goldbaum passed away in 1941.
More information can be found in the following issue of Western States Jewish History:
Goldbaum, Simon; Simon Goldbaum of San Luis Rey; California; Southern California; Baranov, Helen Goldbaum; 13/2
Photo Gallery [New photos always welcome]
To enlarge pictures, simply click on them.
Linda Kern is the Curator of this Simon Goldbaum Exhibit