Max Meyberg
Values Code – H-I-E-P
Born in 1850 in Herdecke, Germany, to Joseph and Amalie Meyberg (Seligman), Max Meyberg immigrated to the United States, living first in New York City and then San Francisco before coming to Los Angeles, in 1875.
Max and his brother Moritz operated a successful crockery and giftware store that they called the Crystal Palace.
La Fiesta de Los Angeles
Max Meyberg is best remembered for his creation of La Fiesta de Los Angeles and serving as its general manager, 1894-95.
Of this event he wrote: 
"In the work of organizing and presenting this great festival a number of men were brought together, who, from mere speaking acquaintances, became warm friends, and who now feel that they are banded together for a permanent public interest."
"I was inspired not only by the Mardi Gras in New Orleans but by a 'midwinter fair. being held in San Francisco and with the attractions, taken from the World's Exhibition of Chicago, drawing crowds of people."
Max Meyberg promoted the idea to attract tourists to the city at the time of a business recession.
The Festival was held annually for a number of years and is said to have drawn crowds of thousands each time.
Comunity Life
Max Meyberg was an active member of Congregation B'nai B'rith.
Family
He was married to Emma Hellman, a daughter of early Los Angeles pioneer banker, Isaiah M. Hellman.
Max Meyberg died in Los Angeles, in 1934.
More information can be found in the following issues of Western States Jewish History:
"Meyberg, Max. Max Meyberg, 1850-1934: Creator of La Fiesta de Los Angeles. Gladys Sturman. 36/3.
"The Meybergs and the Newmarks: Report of an Interview with Mrs. Marco Newmark, May 8, 1967," Stern, Norton B.; 1967, 41/3
Thank you to Willi Creutzenberg for adding family information
Meyberg Photo Album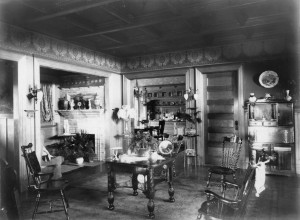 More Early Los Angeles Jewish Pioneers
For more Early Los Angeles Jewish Pioneers click here for the Table of Contents.
Some, but not all of the Los Angeles Pioneers, can be reached by clicking on their name on the list near the upper right of this page.