Leopold Ephraim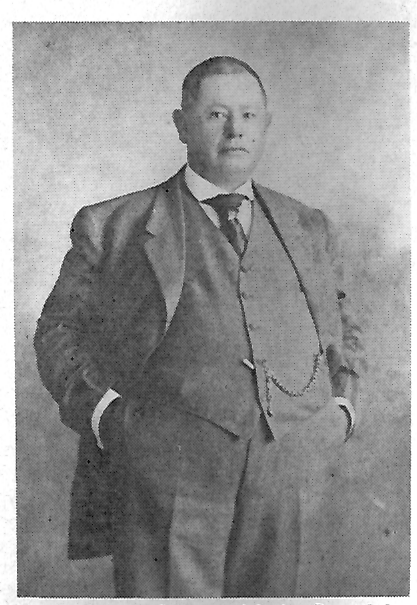 Values Codes – I-E-L-P
Leopold Ephraim was born in 1850 in Chulm, Prussia, (now Poland).
Leopold Ephraim arrived in America, approximately 1869 – probably to avoid military service.
Along the way
Leopold Ephraim was naturalized in 1876 while in Montana.
While in Southern United States, Leopold Ephraim got malaria – so he headed to the Northwest.
In the Montana Territory, Leopold Ephraim became a peddler with mules, wagon & household merchandise
While in the Montana Territory, a mining investment paid off.
This enabled Leopold Ephraim to go to San Francisco to open a restraint on Market St. which succeeded well until a San Francisco financial downturn.
Arizona Territory
Leopold Ephraim then walked to the Arizona Territory with credit and merchandise for a business advanced by Albert Steinfeld.
Ephriam opened a tent store in Tubac, south of Tucson near the Mexican border.
Sometime between 1880 and 1882 he moved to Nogales, (at that time called Isaacson, AZ).
There he opened a regular store on Morley Avenue – one block from the Mexican border.
He invested in both mines and mine management and succeeded well.
He had holdings in the El Promonterio Mining Company  in Sonora and in the Tumacacori mine groups.
"According to the Times, L. Ephraim, formerly one of the heaviest merchants of Nogales, Arizona, but who has for the past few years devoted his time, capital and energies to mining, has been in El Paso for the past week having some 80 tons of ore treated at the E1 Paso smelter.
"Mr. Ephraim is the principal stockholder and is manager of E1 Promonterio Mining Company, owning four claims in the Tumacacori groups of mines 25 miles southwest of Nogales and 8 miles west of the boundary line between Arizona and Sonora.
"Judging by the government assay of his ore, he has got a bonanza of incalculable value, as these assays show an average return of 326 ounces of silver to the ton and 49 per cent lead while the quantity in sight is simply enormous."
— Tombstone Epitaph, 1893
"L. Ephraim drove in this morning from his Promonterio mine and will remain a few days in town.
"He has just com­pleted his road from Nogales to "El Promonterio" and it is one of the best mountain roads anywhere in the Southwest.
"It is from 12 feet to 30 feet wide with easy grades, and will facilitate the transportation of ore and machinery between Nogales and the mine."
–The Nogales Border Vidette, November 13, 1893
Civic
Leopold Ephraim donated cemetery acreage to the town of Nogales
Family
Leopold Ephraim married Jenny Judah during his time in San Francisco.
She died shorty thereafter.
They had no children.
In 1909 Leopold Ephraim married his childhood sweetheart, Franzisca Rosenthal in Berlin.
The couple soon moved to Los Angeles since the desert altitude disagreed with Mrs. Ephriam.
Their daughter, Ruth, was born in Los Angeles in 1910, (later Mrs. Lothar Rosenthal)
In 1914, the family was detained for three years while vacationing in Karlsbad, Czechoslovakia during World War I.
Leopold Ephraim passed away in 1923
He is buried at the Home of Peace in Los Angeles.
"Leopold Ephraim was a man of fine character.
"He made business decisions with great caution.
"He was charitable, had a keen sense of humor and sympathized with those who were less fortunate because he himself had once drunk the dregs of poverty."
— Hanson R. Sisk
More information can be found in the following issue of Western States Jewish History:
Ephraim, Leopold; Tracking Leopold Ephraim; New Mexico; Rochlin, Fred; & Harriet; 1/2
Photo Gallery [New photos always welcome]
To enlarge pictures, simply click on them.
Regina Merwin is Curator of this Leopold Ephraim Exhibit.