Charles Louis Ackerman
Values Codes I – H – E – L – P
Charles Louis Ackerman was born in New Orleans in 1850, son of Louis and Caroline Acherman.
He was educated in the public schools of San Francisco and received his law degree from Harvard in 1871 at the age of 21.
After a short period in Boston, he returned to San Francisco to practice law.
San Francisco
In 1879, Charles Ackerman formed a law partnership with  Joseph Nephtaly and David Freidenrich, which lasted until he retired in 1906.
Their firm represented the Southern Pacific Railway, the Market Street Railway, and the San Francisco Board of Trade.
Ackerman became famous for his strength as a trial lawyer and pleader before juries – winning large cases for his clients.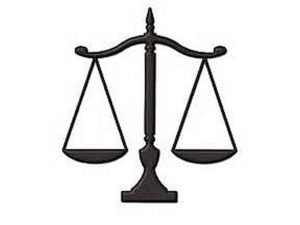 Civic
Charles Ackerman was appointed as Judge Advocate General and Colonel by Governor Bartlett.
He was a member of the San Francisco Bar Association.
Community
Charles Ackerman was a member of Congregation Emanu-El.
He was also a member and served as president of the Concordia Club.
Family
In 1878, Charles Ackerman married Carrie Meyers.
They had one son: Irving Charles.
Charles Louis Ackerman passed away in 1909.
He is buried in Emanu-El's Home of Peace Cemetery in Colma, California
Source
Martin A. Meyer, The Jews of San Francisco (San Francisco: Emanu-El, 1916).
David Epstein is curator of this Charles Louis Ackerman exhibit.