Alfred Arndt
Values Codes H – E – L
Alfred Arndt was born in Russia in 1856.
He was a typical nineteenth-century self-styled traveling Jewish clergyman, whose professional title was as fluid as his employment.
There is no record of his education (perhaps he was an autodidact), but whatever he picked up at yeshiva or as an observant Jew was good enough for a Jewish religious functionary in the United States.
Arndt immigrated to Toledo, Ohio, in 1887, where he worked as a clergyman in some capacity (the details are unclear).
Los Angeles
In 1895, the Arndt family relocated to Los Angeles, where Alfred floated from position to position.
His first job was as rabbi of Kahal Israel, a small Orthodox synagogue.
In 1898, Arndt was named principal of a "Hebrew Free School."
The following year, he helped form a new congregation "in the conservative manner followed in Germany and France." 
The 1900 U.S. Census lists Alfred Arndt as a "school teacher."
In 1901, he served as rabbi for the High Holidays at Beth Israel (a merger of Kahal Israel and Beth El).
In 1902, "Rev. Arndt" participated in the dedication of Beth Israel's building, known as the "Olive Street Shul."
Arndt was next seen leading High Holiday services separate from Beth Israel, in 1902 and 1903.
He also tried to make it as an author, self-publishing The Secrets of Happiness and Longevity; or, How to be Happy and Live Longer (1903), a compendium of essays and quotations from noted authorities.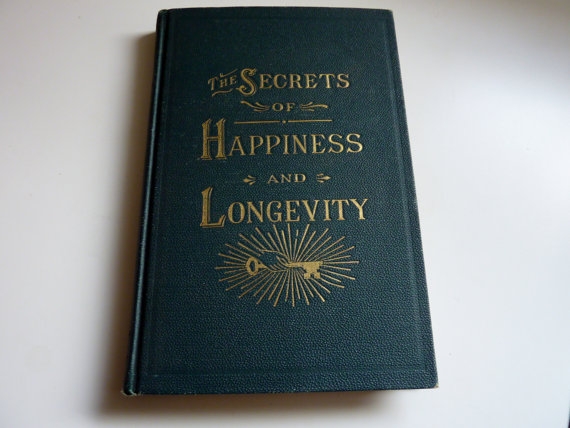 From 1904 to 1907, Alfred Arndt was again involved at Beth Israel, this time as cantor and teacher at the synagogue's heder (elementary school), and occasionally as "reverend."
He proposed the establishment of a "Hebrew University" in 1907, which went nowhere.
The U.S. Census of 1910 lists Arndt as a "minister," suggesting that he pieced together work as a fee-for-service officiant in the Los Angeles area.
In 1915, Arndt became the first rabbi of Mosaic Law Congregation in Sacramento.
Family
In 1889, Alfred Arndt married Sarah, a fourteen-year-old child bride.
They had two children while living in Toledo, Ohio.
Arndt's tenure at Mosaic Law Congregation ended tragically in 1920.
Sarah, who was residing in Oakland with their children (four by that time), died of influenza at the age of forty-five.
Feeble and overwhelmed with grief, Arndt  suffered a stroke while praying by her coffin.
News of his shocking demise made the regional headlines. The Morning Oregonian announced: "Jew stricken with apoplexy while at wife's bier." [Mar. 24, 1920]
The San Francisco Chronicle reported: "Rabbi Arndt fatally stricken in temple while kneeling in prayer for his departed wife." [Mar. 23, 1920]
The Vancouver Daily World was particularly blunt: "Rabbi Alfred Arndt of Sacramento dropped dead here yesterday in a synagogue while offering prayers for his wife." [Mar. 23, 1920]
Source
Jonathan L. Friedmann, "Alfred Arndt: Jewish Religious Functionary of Early Los Angeles," Western States Jewish History 49:1.
Jonathan L. Friedmann, A City Haphazard: Jewish Musicians in Los Angeles, 1887-1927 (Washington, D.C.: Academica, 2017).
This exhibit is indebted to the research of Cantor John Guest, vice-president of the Western States Jewish History Association.