Michael Joshua Banner
Values Codes H – E – L
Michael Joshua Banner was born in Sacramento in 1868.
He began violin lessons with his father at age five.
He soon advanced beyond what his father could teach him, and was provided with a more expert instructor.
At age nine, Michael Banner gave his debut concert in San Francisco.
That was followed by a series of performances in the city, as well as one in his hometown of Sacramento.
The press dubbed him "the rising Paganini."
By 1879, Banner's parents determined that he should be sent to a prestigious European conservatory.
Before departing the country, the young violinist spent three fruitful years at the Cincinnati College of Music.
His first performance in the Students' Music Recital was hailed as the best the college had ever witnessed.
He also received the Springer Gold Medal at the students' examination.
Michael Banner entered the Paris Conservatory in 1882.
He was unanimously awarded first prize at the school's 1884 competition, after which he returned to the United States to capitalize on the notoriety.
He went back to Europe in 1887 for concert engagements in London, Breslau, and Berlin.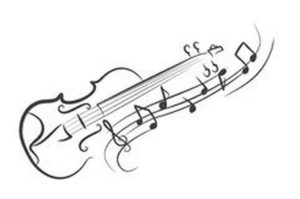 Details of Michael Banner's career after that point are sporadic.
He made several concert appearances in the United States and abroad, but dropped out of sight for long periods due to poor health.
In 1894, he studied composition with Antonín Dvorák in New York.
The New York Times (Jan. 20, 1901) called him "One of the foremost violinists of the world."
From about 1906 to 1916, Michael Banner performed as one half of The Olivotti Troubadours, a duo with harp guitarist Roy Butin.
Their tour of vaudeville theatres included at least one stop in San Francisco in July of 1912.
The Olivotti Troubadours released just one recording: The Carnival of Venice (Edison Amberol cylinder #302).
"A charming violin and guitar duet by accomplished musicians. . . . Mr. Michael Banner, the violinist, is a virtuoso of recognized ability, while Mr. Roy H. Butin, the guitarist, is equally proficient on his instrument. Arrangement by Paganini-Banner."
— The Edison Phonograph Monthly, September 1909
Michael Banner took an early retirement, came out of retirement in 1922, and concertized until retiring again in 1931.
Family
Michael Banner was married to Julia (née Levey), a native New Yorker.
They had one daughter, Lucille.
Michael Joshua Banner passed away in 1941.
He is buried at Riverside Cemetery in Bergen County, New Jersey.
Jonathan Friedmann  is curator of this Michael Joshua Banner exhibit.