Jacob Greenbaum
Value Codes I – E – H – L – P
"He was a fine type of the cultured Jewish gentleman, and was one of the noble pioneers who have made history in California.  To know Jacob Greenbaum was to love and admire him Representing, as he did, a generation of Jewish thought and activiety, his life was characterized by liberality in thought, generosity in action, Jewishness in loyalty and hope." 
— Rabbi Martin Meyer, 1916
Jacob Greenbaum was born in Reinfalls, Bavaria, in 1831.
He arrived in Sacramento in 1851, at the age of 20.
His merchandising business flourished there, and he began his long-long involvement in Jewish organizational life.
Greenbaum was a charter member of the Etham B'nai B'rith Lodge #37 of Sacramento.
He also served a term as president of Sacramento's pioneer Congregation B'nai Israel.
San Francisco
Greenbaum moved to San Francisco in 1860, where he was made a partner and resident manage of H. Cohn & Co., importers and jobbers of clothing, hats, etc.
Later, he was a partner of Greenbaum, Helbing & Co., stockbrokers.
Community
Jacob Greenbaum became a director of Congregation Emanu-El in 1863, a position he held for 42 years until 1905.
He also served as president of the Congregation.
Fraternal
Jacob Greenbaum was the first Grand President of District #4 International Order of B'nai B'rith.
His local San Francisco Lodge was Columbia Lodge #127.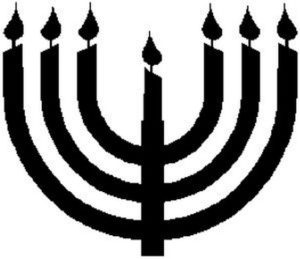 He was also a member of the Odd Fellows.
Greenbaum served as treasurer of the Eureka Benevolent Society, and director of the Pacific Hebrew Orphans' Home and Jewish Educational Society.
In 1891, he joined with other Jewish leaders in California and Oregon to organize the International Society for the Colonization of Russian Jews.
Greenbaum's contemporaries lovingly called him "Father Jacob."
Family
Jacob Greenbaum married Miss Elizabeth Mayer of Savannah, Georgia, in 1856.
Together, they had 4 daughters.
Jacob Greenbaum died in San Francisco in 1914
Sources
Martin A. Meyer,The Jews of San Francisco (San Francisco: Emanu-El, 1916).
Fred Rosenbaum, Visions of Reform: Congregation Emanu-El and the Jews of San Francisco, 1849-1999 (Berkeley: Judah L. Magnus Museum, 2000).
Norton B. Stern, "Jacob Greenbaum," Western States Jewish History 41/1.
David Epstein is curator of this Jacob Greenbaum exhibit.