More Early Jewish Pioneers of British Columbia
Jews were a major factor in the development of most parts of the new British Columbia economy.
Additional information about the following early Jewish Pioneers is welcome from descendants, historical societies and/or scholars.
This is only a sampling of Jewish Pioneers. Many more were part of the growth of this Northwestern area.
Fur Trade
Leopold Boscowitz arrived from San Francisco in 1871, and remained in Victoria for many years, as a property owner and a furrier, making frequent trips to Europe.
Hyman (Henry) Copperman and his wife, Fanny, worked as clothiers and fur traders. Newspapers gave amusing accounts of their many disputes with neighboring merchants. They left the colony in 1865.
Isaac Goldsmith, Lewis Goldstone, Sanuel Myers, W. Baranski, H. M. Jena and Jules Friedman all engaged in fur trading as an adjunct to their businesses.
Abraham Frankel was a wholesale fur buyer in the late 1860's. He hired a captain and outfitted a schooner for the fur trade on the northwest coast of British Columbia, but the captain absconded with the valuable furs and fled to USA waters. Frankel sold off his business January 1870, and left for the United States.
Moses Phillips, an experienced furrier and skin-dresser, was amongst the more successful early Jewish coastal fur traders. In 1858, came north from San Francisco, invested in Victoria property, and served as a special police constable and as a volunteer fireman. In partnership with John Jacob Hart, he chartered the schooner Explorer in 1863, loaded it  with trade goods and set sail for the north. The voyage ended a few days later when the schooner ran aground on Hornby Island during a storm and was lost with most of the cargo. He later established a fur trading business, Holder & Phillips, with stores at Victoria and Comox. They operated the schooners Shark and Nanaimo Packet, sailing along the coast as far as Alaska. A robbery of several thousand dollars worth of trade goods from the Nanaimo Packet by several canoes full of Tongas First Nations while heading home from Victoria put an end to the operations of Holder & Phillips by forcing them into bankruptcy. In 1868, Moses Phillips left British Columbia.
Julius Seitz of San Francisco, a furrier in Victoria in the early 1860s, established himself on Johnson Street in partnership with Irishman Patrick Kirline. Seitz had his own business in 1864. By 1869, he had invested in a tannery and was hiring hunters to secure furs. He moved to Washington State c.1871.
Medicine
Dr. M. H. Boscowitz was the first practicing physician in British Columbia, arriving on the steamer Pacific in 1863. He offered his services as a "German Physician, Surgeon, and Obstetrician" who was "familiar with the English, French, and Spanish languages." He delivered an address at the laying of the cornerstone of  Congregation Emanu-El in 1863.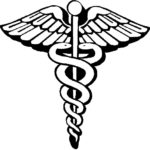 William Zelner, in 1858, was one of  Victoria's first druggists and apothecaries, located on Government Street. In 1862, Zelner advertised as a Surgeon and Mechanical Dentist. He was a colorful figure, active in civic and Jewish affairs
Samuel Solomon Hyams, a native of London, England, came to Victoria in 1858, at age 17. He was elected Secretary and later Vice-President of the First Hebrew Benevolent Society, and Secretary pro tem of the cemetery committee. Hyams left the colony in 1863, returning to England for further education. He then became a lecturer at Harvard University, Cambridge, Mass. After residing in New York and San Francisco, he returned to Victoria with his family In 1884, Samuel Solomon Hyams was the proprietor of S.S. Hyams Optician on Fort Street. In 1889, he assisted in the first formal Rosh Hashona services in Seattle In 1892, he conducted the first public High Holy Day services in Vancouver.
Fine Clothing
Joseph Brunn arrived in 1858 and was a fashionable tailor and clothier. He was a charter member of Congregation Emanu-El and First Trustee.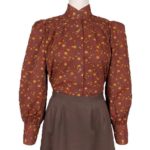 Max Freeman operated "The Hub," Vancouver's first men's wear store, established in 1887, in a tent on the waterfront. He acted as trusted "banker" for the loggers and miners who came to town, leaving their "stakes" in a big safe at the rear of the premises.
Books & Stationary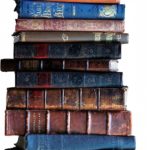 W. F. Herre, a newspaper agent, opened a book and stationery store on Yates Street in 1858. He established the colony's first lending library of books and periodicals.
Cigars & Liquor
Benjamin Lichtenstein came to the colonies in 1862. He operated the Occidental Cigar Store & Circulating Library on Williams Creek in the Cariboo.
Isadore Braverman arrived in Victoria in 1858 and opened a wholesale and retail tobacco business. After venturing to the Cariboo, in 1862, he remained in Victoria where he had much commercial success. He was involved in charitable and civic activities.
Max Leiser, the third Leiser brother, arrived from Germany in 1887. He became a principal of the wholesale liquor firm Pither & Leiser, with warehouses in Victoria and Vancouver.
John Mahrer, born in Prague of a Jewish distilling family, came to America in 1867, at the age of 20. He worked in California and in Arizona, and then the Cariboo gold fields where he had a bakery and restaurant. Settling in Nanaimo, in 1876, he opened a bakery, soda-water factory, a soap factory, and in 1879, a brewery. John Mahrer, served  on Nanaimo City Council for eight years, was President of the Water Works Co., and a director of the Gas Co. Mahrer's brewery amalgamated with the Union Brewing Co., in 1891, and he continued as manager and master brewer. In 1890, he built The Opera House, a substantial brick building. In 1893, John Mahrer married Louisa (Louise) Philo, the daughter of Regina Philo and Dr. Solomon Philo, the Rabbi for Victoria's Congregation Emanu-El.
Jewelry
E. H. Vineberg created Vineberg & Staples, the first jewelry business on Vancouver Island. He officiated at the consecration of the Victoria Jewish cemetery, in 1860, was active in Congregation Emanu-El, and assisted in its cornerstone-laying ceremony.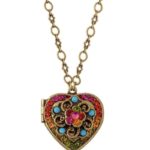 Merchants, Auctioneers, & "Indian Traders"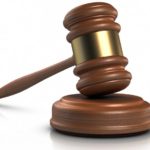 Aaron Simpson was a camphene dealer on Yates Street. Later, the Simpson brothers were important merchants of Fairbanks, Alaska. Aaron Simpson was a charter member of the Congregation Emanu-El.  He opened the first congregation meeting in 1862, and was elected Vice-President in 1863.
Morris Price arrived from Berlin in 1859. By 1861 he was well established with property in Victoria and New Westminster. In 1861, he was in his store at Cayoosh Flats (Lillooet) on the Fraser River, when he was murdered by Indians intent on plunder. His body was cared for by the local Masonic Lodge until conveyed to Victoria. Morris Price was the first Jew interred in the Hebrew cemetery. His funeral was conducted with Masonic ritual and Hebrew burial rites.
Morris Ellis Dobrin operated an "Indian Trading" business in conjunction with his clothier store on Johnston Street. In 1869, he moved his clothing business to Store Street and converted his Johnson Street premises into a grocery and provision store. By 1871 he had removed his business operations to Olympia, Washington Territory.
Abraham and Israel Martin were British born. They operated a wholesale grocery and dry goods business until 1863, when the brothers established the firm of  Martin & Israel – Indian Traders. Israel Martin left Victoria in the late 1860s, while his brother resumed business as a general merchant. Abraham Martinvisited Alaska in 1868, where he was acquainted with the Shirpser brothers. His son David Martin, acquired the Shirpser property in Sitka and opened a store. Later, David ran a store at Taku Harbour, followed by a fur and curio business on Main Street, Juneau, in 1889. David Martin prospected during the 1874 gold rush in the Cassiar region of British Columbia. He invested in the theatrical business, in association with his cousin, David Belasco, whose mother was Reina (Martin) Belasco.
Leopold Blum of Johnson Street worked as an "Indian Trader" on Store Street until the mid-1860s, while he also operated his Magasin Francais until the late 1860s. He was licensed as an "Indian Trader" in the early 1870s.
Aaron Oldenburg, a native of Poland, was an "Indian Trader" on Store Street" in the mid-1860s. He continued to operate this business until 1873, when he sold off his stock and gave up the business.
Samuel Harris of the King's Head Clothing Store on Johnson Street was an "Indian Trader" for most of the 1860s. He sold off his business in 1870 and left Victoria.
Nathan Solomon operated as a clothier and had an "Indian store" on lower Johnson Street until the late 1860s, when he sold out to satisfy his creditors.
Jacob Valentine, a Store Street furniture dealer and "Indian Trader" in Victoria, voyaged north on the sloop Ino during the winter of 1861-62. The ship was damaged during a gale and stripped of all the trade goods by a group of "fully armed" Tongas First Nations, who were returning home from Victoria. After this experience, Valentine confined his trading activities to Store Street.
Lumley Franklin and his brother Selim were active in the Amateur Dramatic Society and were among the founders of the Philharmonic Society. Lumley Franklin was elected the second Mayor of Victoria in 1866, the first Jewish Mayor of a city in British North America. Retiring as Mayor, his business was Lumley Franklin – Auctioneer, Commission & Real Estate Agent. He presided at key public meetings over the uniting of Vancouver Island and British Columbia. Later he was effective in the confederation movement that brought British Columbia into union with Canada.
Samuel Hyman Cohen spent many of his years in China before coming to Victoria, in 1858. In 1859, he was married in San Francisco. Samuel returned with his wife to Victoria. He was amongst the contributors to the building fund of Congregation Emanu-El in 1862. His brother, Joesph Cohen was also in British Columbia.
Moses Abrams, first messenger of the Jewish Benevolent Society, later owned a fruit store on Johnson Street.
Morris S. Myers was a partner in the dry goods business of Meyers & Gambitz, which was dissolved in 1860. Listed as a clothier in 1861, he was as a partner in the firm of Meyers & Trieste, Yates St. Clothiers in 1862. A charter member of Vancouver Lodge A.F. & A.M., he served on the Masonic committee making arrangements for the ceremony of the cornerstone laying of Congreation Emau-El.
Moses Sporborg was well established in Victoria when his wife arrived aboard the S.S. Forward from San Francisco, in 1859. The next month there is news of $1,000 in gold brought down the Fraser River for Sporborg & Co., aboard the Governor Douglas. Sporborg was elected to prominent positions in several lodges and was active in the Hook & Ladder Brigade. He was listed as a merchant and importer until 1860, in partnership with H. Lauer. In 1861, he was associated with Goldstone in their firm on Wharf Street. In 1864, he and a Mr. Reuff moved to more commodious quarters on Wharf Street.
Gustave Leiser, with his brother-in-law, Moses Lenz, established the Victoria wholesale dry goods firm of Lenz & Leiser.
Carl Strouss was well positioned in the gold mining towns of the Cariboo. Although his large Barkerville store was the center of his business, he had branches at Williams Creek and other posts. When a press rumor accused him of attempting to corner the coal-oil market, he denied it. Strouss lost $100,000 in the 1868 Barkerville fire, but re-built and expanded his store, continuing his large-scale operations.  From 1871-1893, Carl Strouss was established in Victoria as a general merchant on Wharf Street.
Marcus Wolfe left California in 1861, at age 16, to work for the Oppenheimers at Yale. After settling in Nanaimo, his civic involvements were Secretary of the Water Works and the Board of Trade. He married Bertha Mayer, and became a partner in his father-in-law's firm. He rose to the top of the Masonic Order in 1891-92, becoming the thirteenth Grand Master of the British Columbia Grand Lodge, the first Jew in the history of the province to hold this high office.
William Seidelman, born in Budapest, immigrated to Kansas City during the American Civil War, and fought in the Union Army. He was Postmaster in a small town in Kansas State. When he moved to Winnipeg , he worked as a butcher and shochet (Jewish ritual slaughterer). Coming further west to Vancouver in 1889, he opened a grocery-general store at Cedar Cove in Burrard Inlet, and was their first Postmaster when a post office was opened in his store.
S. Elsasser advertised in the Colonist, in 1859. He purchased a seat in Congregation Emanu-El in 1863. In 1865, there is news of him in Cameronton on Williams Creek, Cariboo.
Sources
Cyril Leonoff, editor, "Pioneer Jews of British Columbia," Western States Jewish History 37/3&4.
Sarah H. Tobe, "Lured North of the 49th, Jewish Colonial Roots," Western States Jewish History 46/2&3.
Archives of Sarah H. Tobe, Cyril E. Leonoff, Christopher J.P. Hanna, and David Rome.

 
Sarah H. Tobe is curator of this More Jewish Pioneers exhibit.