Simon Wolf
"Among all the areas in the world, California is possibly the one in which the Jews are most widely dispersed.  I do not know of one village, one hamlet, one settlement of any kind, either in the north, the mining area, or the south, the region of ranchos, where they have not established themselves."
– Daniel Levy
"Each mining town and city had a large representation, and everywhere you hear of their success and prosperity."
—Henry Labatt, 1856
When gold mining was becoming unproductive in the late 1850's, soft coal was discovered in the northern foothills of Mount Diablo in 1858.
Within a few years, there was a string of five towns, about two miles from each other,
Located just north of Mount Diablo, Somersville and Nortonville were the largest of these towns, each having several hundred residents by 1870. Over 1,000 men were working in the mines at that time.
Two San Francisco Jewish coal merchants, William W. Greenhood and Joseph Newbauer, had a crew of miners working on their property at Mount Diablo for some time, and in July 1865, they struck a vast bed of bituminous coal.
However, by the early 1880's, the large coal veins which had been discovered in Washington and Oregon replaced the Mount Diablo coal fields. Today, Nortonville and Somersville are ghost towns and the area is a California State Park.
Mark Kline was among the earliest merchants in Somers­ville.
He was born in 1835 in France, and naturalized in Ulster County, New York in 1860.
In 1864, Mark Kline was a member of Alamo Masonic Lodge No. 122 in the Contra Costa County town of Alamo.
It was there that he met Simon Wolf.
A year later, they established Wolf & Kline in Somersville. By 1871, Mark Kline was operating the store under his name alone.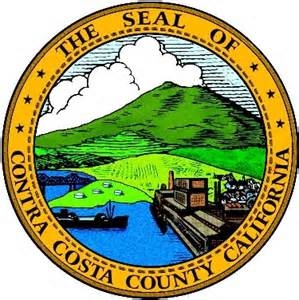 Simon Wolf was born in France, in 1822.
Wolf established a number of stores in Contra Costa towns with various part­ners.
In addition to Somersville, he had businesses in Alamo, Dan­ville, Antioch, Point of Timber, and Brentwood.
They were all general merchandise stores, and Simon Wolf financed their es­tablishment. All of his partners were Jewish.
In the mid-1860's, Simon Wolf moved to San Francisco and operated a cigar and tobacco shop in the Russ House, a large hotel on the west side of Montgomery. In the 1870's, the office for the operation of his Contra Costa stores was at 222 California, in San Francisco.
By 1858, at Alamo, Simon Wolf, Henry Hoffman, and Mi­chael Cohen were partners as Wolf & Company.
Henry Hoffman was born in Germany in 1827, and he was a butcher by trade
By 1871, Hoffman had left his partnership with Wolf and Cohen and was operating a hotel in Alamo.
Cohen had been born in France in 1818, and was naturalized in Guerney County, Ohio, in 1851.
In 1858, Cohen erected the second building in the town of Danville, which became a branch store of the Wolf & Cohen business at Alamo.
Another Wolf store was located at Antioch. At first, Simon Wolf had as his partner there, David Levi, who was born in the United States in 1842.
From 1868 to.1878, Mark S. Levy was a partner in the Wolf store at Antioch, which was known as Wolf & Levy.
In 1869, Simon Wolf had a store at Point of Timber with Charles Kahn as his partner.
Charles Kahn had been born in France in 1848.
The Wolf store in Brent­wood was run by his partner in that town Leopold Lieber.
After Simon Wolf's death, Leopold Lieber continued to operate the general merchandise store under his own name.
Wolf would sail on Mondays from San Francisco to Benicia. After ferrying to Martinez he would continue by horse and buggy to see his partners at the various stores. Near the end of the week he would return to San Francisco.
Fraternal
Simon Wolf belonged to the Mount Diablo Lodge #128 of the Odd Fellows.
Family
Simon Wolf married Annette. They had eight daughters and one son, plus another daughter born shortly after he died.
Simon Wolf passed away in 1878, while on his way back from his weekly trip from San Francisco to Contra Costa.
Simon Wolf is buried at Home of Peace Cemetery, Colma.
Source
William Tornheim, "Pioneer Jews of Contra Costa," Western States Jewish History 16/1.