California Gold County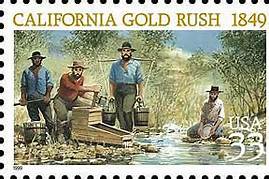 Watch for the opening of more of our Gold Country Exhibits in the future.
Folsom
Edward Rodgers Levy, Pioneer Jewish Merchant of Folsom, California
Inyo County
Henry Levy, Pioneer Jewish Hotelier of Independence in Inyo County, California
Modoc County
Emanuel Lauer, the First Merchant in Alturas, Modoc County, California in the Northern Gold Country
Nevada City
Dr. Lewis Levason, Dentist & Elderly Pioneer in Nevada City, California
Oroville
The Pioneer Jewish Kusel Family, Ninety Years of Building in the Northern California Gold Country
Sacramento
Congregation B'nai Israel, the Oldest Synagogue in Sacramento
Michael Joshua Banner: Violin Prodigy of Sacramento, California
Abraham Blochman, Pioneer Jewish Businessman, Banker & Community Leader
Bernard Ulmer Steinman, Jewish Pioneer Businessman, Civil Servant and Mayor of Sacramento, California
Sacramento Delta
Jacob Stern, Pioneer Jewish Merchant of Rio Vista in the Sacramento Delta
Suisan City
Moses Dinkelspiel: Jewish Pioneer Merchant and Philanthropist in the California Gold Country
Stockton
Herman Davidson: Early Rabbi-Cantor of Stockton, California
Arnold Friedberger Family: Early Jewish Pioneer Merchants in Stockton and the Gold Country of California
Temple Israel of Stockton: One of the Oldest Synagogues in California
Route 49. etc.
The Danielewicz Brothers, Real Estate Merchants of Mokelumne Hill, California
Abraham Galland, the "Best Mohel on the Pacific Coast," Businessman and Rabbi/Cantor of Jackass Bar & San Francisco, California
Professor Albert Abraham Michelson, Nobel Prize Winning Physicist from Calaveras County, California
Samuel Sussman Snow; Physician, Rancher, Fur Trader, "Ditch Agent" and Farmer of Placerville, California
Lehman Weil, Jewish Merchant of Mokelumne Hill, California
Meyer Gradwohl, Jewish Merchant of Mokelumne Hill, California
Jacob & Joseph Weissbein, Jewish Pioneer Merchants, Bankers & Mine Owners of Grass Valley
Trinity County
Isidore Karsky & Samuel Karsky, Father and Son Jewish Merchants of Weaverville in the California Gold Country
Viewer Submission forms are available on the bar on top.
Start reviewing your family or organizational history to have a free exhibit in our Virtual Museum.