Joseph Rodrigues Brandon
Values Codes I – E – L – P
Joseph Rodrigues (J.R.) Brandon was born in Barbados in 1828.
He was the son of Abraham Rodrigues Brandon (1766-1831), a Portuguese Jewish planter, and Sarah Simpson Wood.
J.R. Brandon had one brother and two sisters, two half-sisters and one half-brother.
He was educated in London, England, and was a businessman in London, Paris and New York.
Along the way
J. R. Brandon arrived in New York in 1849, and opened a branch of London House of Shipping & Importing.
San Francisco
In 1855, J. R. Brandon arrived in San Francisco.
After the Panic of 1857, he became interested in law and passed the California Bar, specializing in business and real estate issues.
He soon became known as one of the best land and title lawyers in the state.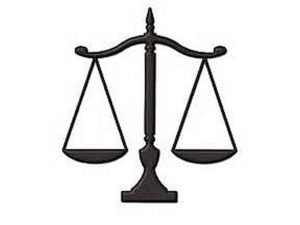 Brandon would not go to court on the Sabbath or on the Jewish High Holy Days.
In 1861, he opposed the Sunday Closing Laws, which forced people, regardless of their religious affiliation, to refrain from working on Sunday.
In 1875, Brandon stood up against the forced recitation of the Lord's Prayer in public schools.
In 1877, J.R. Brandon publicly protested Jews being excluded from the Saratoga, NY Hilton Hotel.
Community
J. R. Brandon was a member of Congregation Sherith Israel.
In 1870, he assistedMoses Montefiore in raising money to help Jews in Israel.
Family
Brandon married Sarah Cecilia Florance (b. 1835) in 1854 in Louisiana.
They had five children: Mary (1855-1941), Edith (1858-1930), Nina (1860-1875), Dr. Alfred (1862-1953), and Dr. Julian (1865-1938).
Joseph Rodrigues Brandon died in 1916 at age 88.
Sarah Cecilia Brandon died in 1870.
They are buried in the Hills of Eternity Cemetery in Colma, California (Plot E, Section 1, Lot S5).
Sources
 William M. Kramer, "Three Jewish Activist Lawyers of Nineteenth Century California: Solomon Heydenfelt, Henry Jacob Labatt, and Joseph R. Brandon," Western States Jewish History 45/3.
Obituary, The Placerville Mountain Democrat, April 29, 1916.
Thanks to Annie Gegan for a date correction.