Meyer Cohn
Values Codes I – E – L
Meyer Cohn was born in 1844 in Schweutz, West Prussia.
He came to the United States in 1865 as a young man of 21.
Along the way . . . 
After spending time in New York, Meyer Cohn traveled to Utah, later moving to Malad, Idaho.
Idaho
In Malad, Cohn operated a general store.
He took a large homestead, where he raised a variety of crops, wheat, vegetables, and fruit.
When the railroad came, Cohn formed the first irrigation company that opened up thousands of acres for production — with transportation available to distant markets.
Civic
Mayer Cohn served two terms as County Commissioner in Malad.
Much of the prosperity of the Arimo area was due to his foresight.
Meyer Cohn died in 1927.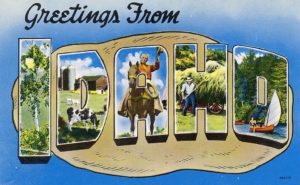 Sources