Lewis Gerstle
Value Codes  I – H – E – L – P
"In the galaxy of men who have made the foundations of the San Francisco community strong and enduring, the name of Lewis Gerstle occupies a foremost place" — Martin Meyer, 1916
Lewis Gerstle was born in Ichenhausen, Bavaria in 1824.
Along the way
At the age of 21, Lewis Gerstle came to the United States and settled in Louisville, Kentucky, where he worked for his brother.
While in Louisville, Lewis Gerstle mastered the English language – both in speaking and writing.
Five years later he came to California by way of the Isthmus, working as a cabin boy to pay his fare.
Arriving in California, Lewis Gerstle first settled in the Sacramento area, conducting a grocery business in partnership with Louis Sloss and Simon Greenwald.
San Francisco
In 1860, Lewis Gerstle moved to San Francisco and went into the stock brokerage business with Louis Sloss.
In 1868, they obtained the "Alaska Lease" – the first Alaska fur concession, and also the first Russian fur contract.
Their furs were shipped to England and other large trade centers of the world.
Next came  the founding of the Alaska Commercial Company, of which Gerstle was one of the founders and the first president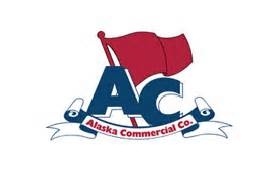 The United States Government gave to the company an exclusive concession, for twenty years, for the taking of the fur bearing seal from the Pribilof Islands and the Aleutian Islands.
In return, the Alaska Commercial Co. established trading posts, schools, churches, and developed the region towards a higher level of civilization.
This required the capital, enterprise, business, and executive ability of Lewis Gerstle, Louis Sloss, and their associates.
They created programs that made the territory more valuable at the end of their lease term than when they began.
At the end of the twenty-year period there were more seals on the island than at the beginning.
Gerstle was also a Director of the Union Trust Company.
Civic
Lewis Gerstle was a member of the San Francisco Vigilance Committee.
Community
Lewis Gerstle was a behind-the-scene champion of many Jewish charity organizations such as the Emanu-El Sisterhood Charity Committee and the Orphans' and Old Peoples' Home – to name but a few.
Family
In 1858, Lewis Gerstle married Miss Hannah Greenbaum, whose sister was the wife of his partner, Louis Sloss.
Together, Lewis and Hannah Gerstle had the following children: Sophia Lilienthal, Clara, Bertha, Mark L., William, Alice, and Belle.
Lewis Gerstle died in 1902.
Note: If you came to this San Francisco Exhibit by way of the Alaska Exhibition Hall and want to continue with Alaska, return to the Alaska Exhibition Hall.
Sources
Martin A. Meyer, The Jews of San Francisco, Emanu-El, San Francisco, June 1916.
Fred Rosenbaum, Visions of Reform: Congregation Emanu-El and the Jews of San Francisco, 1849-1999, Judah L. Magnus Museum, Berkeley, CA, 2000.
David Epstein is curator of this Lewis Gerstle exhibit.