Joel Noah
Values Codes I – E – L
Joel Noah was born in Lancashire, England, in 1808, of Hungar­ian-born parents.
He was brought to America as a child.
By the 1840's, Noah was a prosperous merchant in Rochester, New York.
There, he had become active in the Masons, joining the order in 1833.
When news of the Gold Rush came, Joel Noah quickly sold out and left.
San Francisco
Noah was one of the best-known Jews in San Francisco during the 1850's and 60's.
(Happily, the '49ers were eligible to join the Society of California Pio­neers and kept accurate biographi­cal records of their members.)
In 1849, Joel Noah established two clothing stores on Jackson Street, San Francisco, and in a short time cleared $75,000.
But economic disaster hit Noah repeatedly: he was burned out six times, usually without fire insurance, which in any case was impossibly expensive in the early years of Gold Rush San Francisco.
Fraternal
Joel Noah's great prominence was due to his activities as a "tiler" for the Masons, as well as to his physical appearance.
Each Masonic Lodge had a "tiler," who was in charge of security for all Lodge meetings. It was a compensated position.
Joel Noah served as "tiler" for a number of Lodges at the same time.
He was a man of impressive di­mensions. In a day when the average American male was about 5' 6″, Noah stood 6'3" and weighed about 300 pounds!
Parades were frequent occurrences in San Francisco in the 1850's and 1860's, and Joel Noah appeared at the head of the Masonic march­ing groups, bearing the sword and sash of his office of "tiler." He was referred to as "a fine specimen of a man."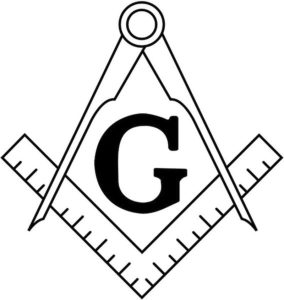 Noah was especially proud of his many years as "tiler" for the Masons, and had himself listed as "Joel Noah, Tiler," in City Directories.
He was also an organizer of California Lodge No. 1 of the Odd Fellows in 1849.
Community
Joel Noah attended the first High Holy Day services in the Far West in 1849 at Lewis A. Franklin's San Francisco store, where the Polish rite was used.
In 1852 (not 1849 as usually reported) he miscalcu­lated the date of Yom Kippur and fasted the day before in his quar­ters.
Emerging at dusk, he met some fellow Jews on their way to Yom Kippur eve services, and "not daunted," he "went back to his room and prayed and fasted for another 24 hours."
In 1849, San Francisco Jewry named Joel Noah and Israel Solomon as a committee of two responsible for calling the local Jewish residents together when an emergency need should arise.
In his later years, Joel Noah was occupied as a builder.
Joel Noah never married.
He died in 1883.
He was interred at Hills of  Eternity Cemetery.
His Pioneer Society biographer observed in 1880:
"Joel Noah was the largest and heaviest member of the Pioneers' Society."
Sources
"Joel Noah: San Francisco Forty-Niner," Western States Jewish Historical Quarterly 15/4.
Norton B. Stern, "Joel Noah," Western States Jewish History 41/2.