Herman Heyneman
Value Codes I – E – L – P
"That he was a kind, intelligent parent, a devoted husband, a true friend, a good neighbor, and an honest citizen is acknowledged by all who knew him intimately."
–Rabbi Martin Meyer, 1916
Herman Heyneman was born in Hanover, Germany, in 1845.
At the age of 15, he came to the United States with his friend, Sol Wangenheim.
His schooling began in London and continued in Gilroy, California, where he also worked in Sol Wagenheim's store.
San Francisco
Herman Heyneman then moved to San Francisco and began the manufacture of cigars and the selling of tobacco.
Later, he obtained the agency for Bull Durham tobacco for the Pacific Coast, as-well-as the West Coast agency for the American Tobacco Company.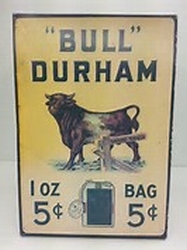 Community
Herman Heyneman was a member of Congregation Emanu-El.
Mrs. Heyneman took a great interest in Jewish charities, especially the Temple Emanu-El Kindergarten and Mount Zion Hospital.
Fraternal
Herman Heyneman was a member of the Concordia Club and the Masons.
Family
Herman Heyneman married Rosalie Robertson of New York City.
Together, they had 3 children: Mrs. Clarence Jacobson, Mrs. Melville Schweitzer, and Walter.
Herman Heyneman died in 1915, just 3-months after the passing of his wife, Rosalie.
Source
Martin A. Meyer, The Jews of San Francisco (San Francisco: Emanu-El, 1916).
David Epstein is curator of this Herman Heyneman exhibit.
 ======================================
Jews in the News
— About This Time —
Purim at Warshauer's Hotel in San Francisco — 1876
Purim Festivities — Open house was kept on Purim at the residences of many of our coreligionists in this city. Warschauer's Hotel, 44 Third Street, presented all evening and far during the night a gay and brilliant appearance.
The hallways were enshrouded in flags; the immense dining room decorated in a tasteful manner, and the tables in adjoining rooms fairly groaned under the weight of delicacies of every description, which were offered to all guests without stint.
Masques of every description called and created great amusement and the light fantastic toe was indulged in til early in the morning.
— The Hebrew, San Francisco, March 17, 1876 [WSJHQ 9/2]
======================================