Samuel, Charles &
Abraham Korrick
Values Codes – I – E – L – P
Samuel, Charles and Abraham Korrick were all born in the city of Grodno, then in the Russian Empire, (currently Belarus).
Samuel Korrick was born in 1870.
To avoid conscription into the army, he headed for America by steerage, arriving in New York in the late 1880's, and found work as a clerk.
In 1892, Samuel Korrick moved to El Paso, Texas where he worked in the Diamond Brothers' "New York Store."
Phoenix, Arizona Territory
In 1895,  Samuel Korrick arrived in Phoenix.
There he opened a small, 25' wide, gas-lit shop he named, The New York Store, which grew rapidly as demand for his merchandise increased.
The New York Store expanded into the original  building's upper story and then to the neighboring storefronts.
In 1900, brother Charles Korrick (b. 1882) arrived in Phoenix to help with the store.
Sam Korrick died suddenly in 1903. The other merchants in town closed their stores for his funeral.
It was said he "revolutionized the mercantile business" in Phoenix and that no other man "left such a deep impression upon the mercantile life of Phoenix."
17-year-old Charles Korrick was left with a business to run.
A guardian, Simon Oberfelder, was appointed to monitor him until he was of adult age.
In 1907, brother Abraham Korrick (b. 1888) was sent for.
"In the early 20th Century, women of Phoenix were disturbed that many of the local Indian men did not wear pants when entering the city, instead preferring more traditional loincloths.  When the ladies complained to the local merchants to do something, the Korrick brothers arranged to hang several pairs of denim pants from a cottonwood tree at the edge of town.  When the Indians entered Phoenix to trade, they put on the denim pants, and then left them on the same tree on their way back out.   Family members later joked that this was their first 'branch store.'"  — Arizona Heritage, Sept. 2011
In 1914, Korricks' elegant Greater New York Store opened, employing 75 men and women.
It boasted three stories plus a basement, elevators, writing rooms and ladies' restrooms.
The two brothers eventually changed the name of their company to Korrick's Dry Goods Company.
Over the years, three more stories are added to the building and the façade was modernized.
By 1961, the only Korrick's branch store was opened at the Christown Mall (currently the Spectrum,)
In 1962, the Charles and Abe Korrick retired.
Korricks was purchased by Broadway Department Stores, and later by Macy's.
Civic
Charles Korrick was the first President of the Valley Community Chest.
His wife, Blanche, was head of the Musicians Club.
In 1946,  she was a founder of the Phoenix Symphony.
Blanche also was head of Brandeis Club Phoenix chapter.
Fraternal
Charles Korrick was a Mason, and founder of the Arizona Club.
Sam Korrick belonged to the Maricopa Club of Phoenix, and was trustee of the BPOE lodge.
Community
In 1920, Charles Korrick led the Hebrew Center Association, which helped found Temple Beth Israel, the first synagogue in Phoenix, which is today the Cutler-Plotkin Jewish Heritage Center.
Family
Sometime before 1920, Charles Korrick married Blanche Becker (1896/7 -1987), a professionally-trained singer.
They had two children, Louise Liebman and Ed Korrick.
Ed Korrick served as Phoenix City Councilman for 10 years.
Abraham Korrick married Alma Elmira Strause (1899-1986).
They had two children, Robert Korrick and Patricia Ann Lewkowitz.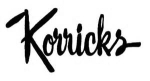 Sam Korrick died in 1903 and is buried in Pioneer & Military Memorial Park, Masons section.
Charles Korrick died in 1972
Abraham Korrick died in 1974.  He is buried with Alma at Beth Israel Cemetery, in Phoenix
Sources
New Frontier: Jewish Pioneers in the Arizona Territory, Arizona Jewish Historical Society, 2012.
1961 Brochure for Korricks' opening with many pictures.
1914 Arizona Republican issue dedicated to the store opening.
Portrait and Biographical Record of Arizona: Commemorating the Achievements of Citizens who Have Contributed to the Progress of Arizona and the Development of Its Resources, Chapman Publishing Company, 1901.
Regina Merwin is curator of this Korrick Exhibit.
Thanks to Herman Lewkowitz for advising us on the Korrick's son, Robert.
Multi-Generational Jewish Department Stores of the West
Neiman-Marcus of Dallas, Texas
Hamburger's Department Store of Los Angeles, California
Gump's of San Francisco, California
Meier & Frank of Portland, Oregon
Auerbach's of Salt Lake City, Utah
Goldwater's of Phoenix, Arizona
May Co. of St. Louis, Missouri