The Alweis Family
Values Codes, I-E-L 
Jessie Nachman was born in 1882 in London, England.
She worked in her father's tailor shop.
She was a talented seamstress.
In the early 1900s, Jessie Nachman and her sisters journeyed to America, where they joined the Kenoffel family in Butte, Montana.
Joe Alweis, born in Austria, came to the United States and peddled his way across country with a pack on his back until he arrived in Montana.
Montana
There he met and married Jessie Nachman and a family history of clothing merchandising began.
Together they had 3 sons: Norman, Lester, and Paul.
Lester and Paul Alweis grew up and eventually graduated from the Wharton School of Business.
Jessie and Joe Alweis opened a store in Stevenson, Montana.
Then, in 1912, the Alweises opened a department store called The Hub in Lewistown, Montana.
This store's name later changed to J. Alweis & Sons (or Jasons).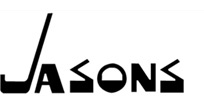 The Alweis family then opened a store in Glasgow, Montana.
This store was run by Norman and Lester.
The Glasgow location was a temporary store that was in place during the construction of Fort Peck Dam.
The winter slogan was: "Les & Norm will dress you warm." 
In the summer it was: "Norm and Les will dress you best."
Jasons in Billings has been family owned since the 1930s, and was operated by Norm and Paul.
In 1990, the fourth generation, Sheldon Alweis, Lester's grandson, became the manager.
Family
Jessie Nachman married Joe Alweis.
They had three sons: Norman (1911-2001), Lester (1912-1999) and Paul (1913-1965).
In 1935, Norman Alweis married Shirley Gruenberg.
They managed the Jasons in Billings.
Later, they moved to Dallas, where they opened another store.
In 1937, Lester Alweis married Rosella Miller (1913-1994).
They managed Jasons in Billings after Norman and Shirley moved to Dallas.
Sheldon Alweis became the fourth generation in the operation in 1990 as Manager of Jasons.
Community
The Alweis family was active in Temple Beth Aaron.
Sources
Samantha Silver is our Curator for this Alweis/Jasons Exhibit.
To view Jason's Website: http://jasonsclothingformen.com/aboutus.php
We need pictures and more information to help fill out this exhibit.