Gustav Weinstock
Values Codes I – E – L
Gustav Weinstock was born in Germany in 1887.
In 1889, his parents, Phillip and Bertha Weinstock, brought their five children to Minneapolis.
There, Phillip left his family and continued West to Butte, Montana.
Butte, Montana
Once settled, Phillip Weinstock sent for the rest of his family.
He briefly owned a slaughterhouse with partner, Sam Binder.
Then, he left his family again.
Young Gustav Weinstock helped support his mother and siblings with his after-school job delivering groceries.
In 1899, Gustav began working full-time at a liquor store.
Around 1914, he opened a grocery store of his own.
Gustov sold his business when he was drafted into the U.S. Army at the start of Word War I.
After the war, in 1920, he partnered with Ben Meyers, Moe Schwartz, and Harry Gronefine to purchase Wein's Men's Clothing Store at 33 E. Park Street, which they converted into a department store.
Over time, the partners bought each other out, leaving the Weinstocks to run Wein's Clothing Store for many years.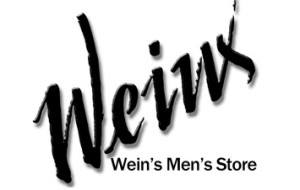 Family
Gustav married Carrie Oppenheimer.
Gustav Weinstock died in 1967.
He is buried in the B'nai Israel Cemetery in Butte, Montana.
Joel Broudy, whose maternal grandparents were Gustav and Carrie Weinstock, runs the store today. See: www.weinsonline.com
Sources
Samantha Silver is curator for this Gustave Weinstock exhibit.